2019 DR Power SB13024DEN DR 2-Stage Snow Blower
$899.99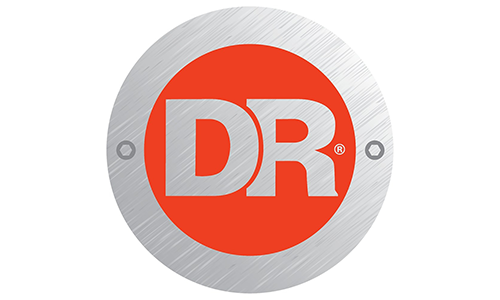 ---
Model
SB13024DEN DR 2-Stage Snow Blower
Overview
---
Description
The PRO-24 is our lightest and easiest to maneuver DR Snow Blower. At 24" wide, it makes walks passable in a single pass and will throw snow up to 40' away. With 6 forward and 2 reverse speeds, the PRO-24 is a terrific value. Ideal for small-to-medium sized jobs.
Features
Plug-in Electric Start: Using a standard 3-prong extension cord, plug in, push a button, and you're up and running! There is no battery that requires charging or maintenance. Recoil backup, with compression-release, makes for easy pull starts when you're away from a power source.
2-Stage for Efficient Snow Removal: The serrated auger breaks up ice and compacted snow. The heavy-duty impeller (12" in diameter and constructed of 10-gauge steel) draws the loosened material up and out the chute. This 2-stage system creates a high-speed wind channel that throws snow up to 40 feet away!
DR OHV Engine: This cold-weather engine (7HP, 212cc) is designed especially for extreme conditions and has the muscle to power through deep or wet snow.
EZ-Turn™ Steering: When you initiate a turn, the two axle shafts are free to drive independently and go wherever you guide the machine. There are no hand levers to engage...all you need to do is steer. The result is the ability to make tight, 180° turns, without wrestling the machine.
Integrated Control Panel: Controls for all functions are right at your fingertips: gear shift, auger and drive hand levers (once transmission is engaged, the auger control locks in so you can operate with right hand only), chute rotation/deflection, heated handwarmers, and LED headlight.
Headlight: LED headlight illuminates your path for early morning or night time operation.
Snow Tires: 15" x 4" pneumatic tires provide positive traction, even in icy conditions.
2-Piece Skid Shoes: By lowering the skid shoes you can give the auger ground clearance. This is especially useful when clearing gravel driveways to help prevent pulling stones into the blower. Consists of a steel outer shoe bracket with a non-marring plastic center. The steel bracket can be removed for operating on surfaces you want to avoid scraping or gouging (e.g., pavers or cobblestones).
Friction Disc Transmission: Simple but effect drive system transfers power to the drive wheels via a rubberized friction disc. Easy to maintain and easily accessible.
Drift Cutters (included): For extra deep snow, these cutters carve a clean path and channel the snow into the auger. Remove/attach without tools.
Scraper Blade: Sturdy 9-gauge steel blade lets you clear right down to pavement.
Snow Stick (included): Onboard snow stick for quick and safe clearing of ice or other clogs.
Dimensions
Length: 57.09
Width: 24.02
Height: 42.13
Weight: 192
Overall Length: 57.09
Shipping Dimensions: 41.74 x 28.35 x 34.65
Handlebar Height: 42.13
Shipping Weight: 243
Engine
Make: DR
Starting Type: Electric
Horsepower: 7
Displacement: 212 cc
Engine Type: OHV
Number Of Cylinders: 1
Air Filter: Paper
Oil Capacity: 20 ounces
Oil Filter: No
Lubrication: Splash
Oil Type: 5W30
RPM Speeds: 3600
Cooling Methods: Air
Choke/Primer: Primer
Fuel System
Fuel Capacity: 2.3 Qrts
Inline Fuel Filter: Yes
Fuel Shutoff Value: Yes
General
CARB Certified: Yes
Speed: 6 Forward & 2 Reverse
Assembly: Yes
Material
Frame: 3mm Steel
Basic Machine Housing Material: 3mm Steel
Scraper Thickness: 9 gauge steel
Snow Clearing
Snowblower Type: 2 Stage
Clearing Width: 24 inches
Intake: 20 inch
Max. Throwing Distance: 40 ft
Directional Control: Easy to reach crank
Auger Material: Steel w/ Serrated Teeth
Chute Material: Steel
Warranty
Machine Warranty: 2 yrs Residential Use90 days Commercial
Engine Warranty: 2 yrs Residential Use
Wheels Tires
Number of Tires: 2
Tire Size: 15 inch
Dimensions: 15 x 4.80-7
Tread: Ag/Snow
Specs
Engine
Engine Type

OHV
General
Width

24.02 in.
Weight

192 lb.
Fuel Capacity

2.3 qt.